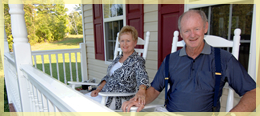 There are lots of good reasons why Green Haven Assisted Living is the best choice for you. We give you the following grounds for choosing us.
What are they?

It is our mission to provide the highest quality of eldercare services to senior members of the community. Our goal is to promote the emotional, physical, and social well-being of our residents.
Read more.

Gallery

These are our moments here at Green Haven Assisted Living.